4 Tips for Saving the Rainforests!
Oct 19, 2020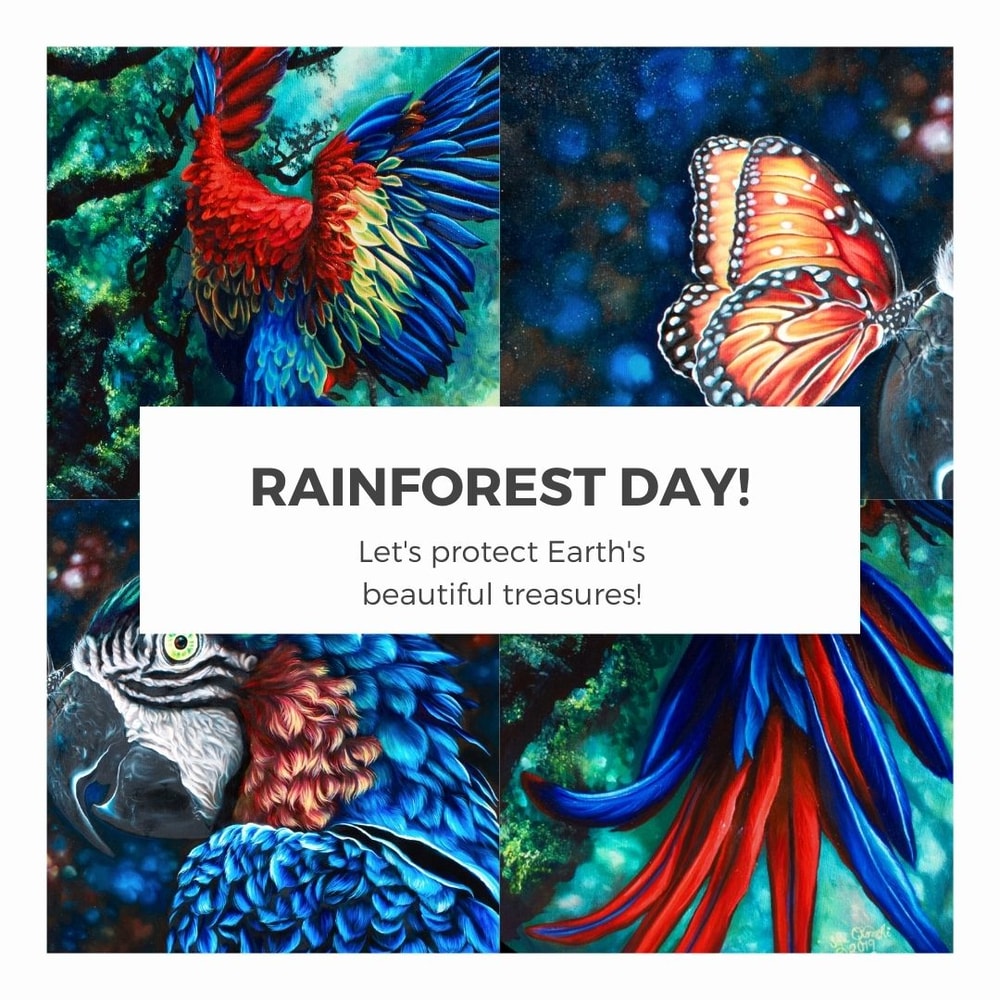 Happy Rainforest day! Here is how YOU can help!🦋🌿
• Go VEGAN or reduce meat consumption. Choosing sustainably produced foods and products forces companies to change their practices.🌱

•Avoid PALM OIL as it plays such a devastating role in deforestation! Check beauty product labels!🌸

•SWAP paper towels for towels and rags! If you must, use recycled paper products made from recycled pulp.🌲

• REDUCE YOUR CARBON FOOTPRINT! Turn off unnecessary lights, and drive less!☀️

All my artwork support animal organizations that are changing the world for the better....🌱

Let's do this!🌏
Read more about these tips by the Rainforest Foundation HERE!
Click to see available"Tropical Wonder" prints!