My Eco Friendly Materials!
Oct 21, 2020
My Special Materials
(Ethical, vegan, nontoxic, and zero waste!)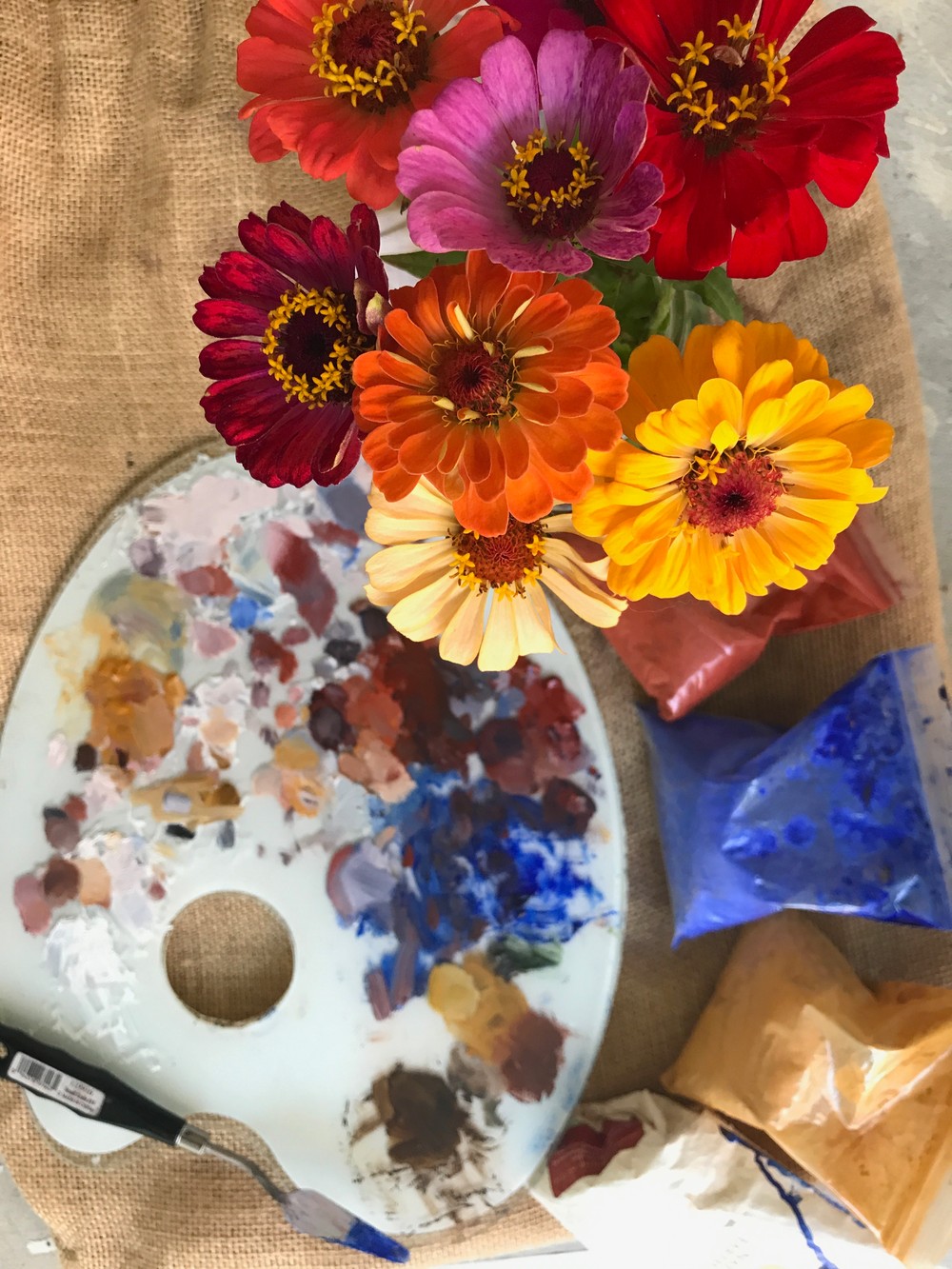 I'm Picky!
I'm very particular about the materials I use. I have eliminated all toxic art supplies and have fallen in love with my personal way of creating. I have sensitivity to solvents such as Turpeniod, so I wear a respirator when working in art school because of the other students. In my own studio, everything is natural and safe for me as well as the environment. I paint animals and nature because I'm so passionate about them, so naturally I make sure my materials are vegan and environmental impact is as small as possible. My proud to declare that my studio is nearly zero waste, and my materials are vegan friendly.
My Paints
I mix most of my own paint with earth pigments from Natural Earth Paints, Colors of Nature, and the Art Treehouse. I simply mix the pigments with quality walnut oil!
My Favorites
The ArtTreehouse makes especially wonderful paint that gives me a vivid color range without the drawbacks of synthetic fillers and nasty chemicals. I use their high quality pigments as well as handmade paints for my creations. Some of my recent favorites are Phthalo blue, Quinacridone Magenta, and Rubine red.
Some Experiments!
I decided to be an alchemist and mix up a new mixture of natural ingredients to improve the luminosity and slow dry time. I mixed Walnut oil, linseed oil, spike lavender, Canada balsam, and clove oil to make my own painting medium! Each ingredient adds its own special touch. For instance, the Canada balsam the enhances the vibrancy of my colors while the clove oil extends my drying time. I absolutely love it and now I get the treat of painting with the aromatherapy of lovely lavender and Christmas trees! It's a magical experience.
My Vegan Brushes
I am vegan so I use only animal-friendly brushes. My purpose is to create paintings that will help save animals, so WHY would I be using murdered animals to do so? The pelting industry is disgusting, please visit my paintings that touches on this: "Farewell".
I have collected a few different kinds but my absolute favorites are from Rosemary & Co. Their brushes are high quality and have worked beautifully in achieving the delicate details in my creations.